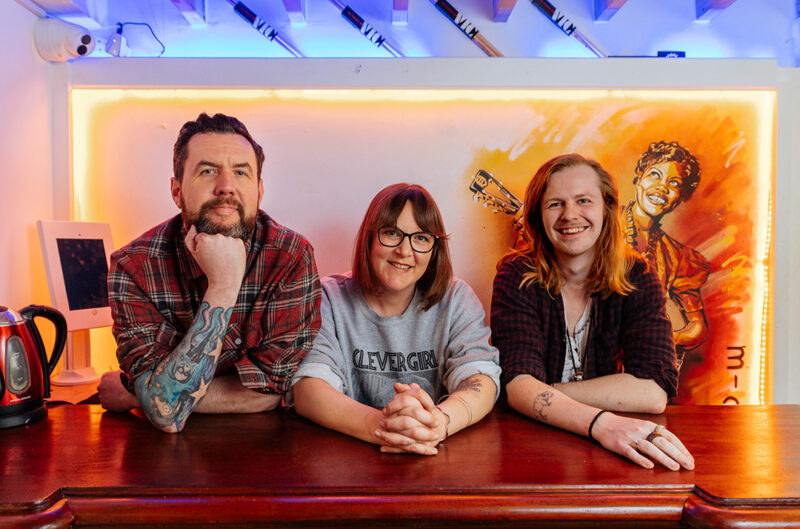 El Morgan and Tim Greaves began working on the idea for Southsea Sound in 2013. Following a long search for the right venue, they took over 112a Albert Road (previously Ye Olde Bike Shoppe and Hands-On Records) in November 2015.
Wanting to take their life-long passion for music to the next level, they gutted and completely rebuilt a purpose-designed recording studio before opening the doors to Room 1 in February 2016 and Room 2 in May 2017.
Tim heads production. Producing, mixing, mastering, filming, and editing with excellent technical knowledge, good humour, and infinite patience. He is the audio warlock. He is the seventh level mage.
Andy Macleod looks after rehearsals, is our apprentice and a professional session musician. An enthusiastic amature luthier and prince of the speedy guitar set up.
El owns Southsea Sound which means paying people, fixing stuff, managing gear hire, taxes, socials, design, marketing, business growth and the grimy day to day of running a business. Yes. The bins. She also works in events with festival and grassroots music promoters and likes building stuff.
Feel free to arrange a visit; we'd be delighted to show you around!