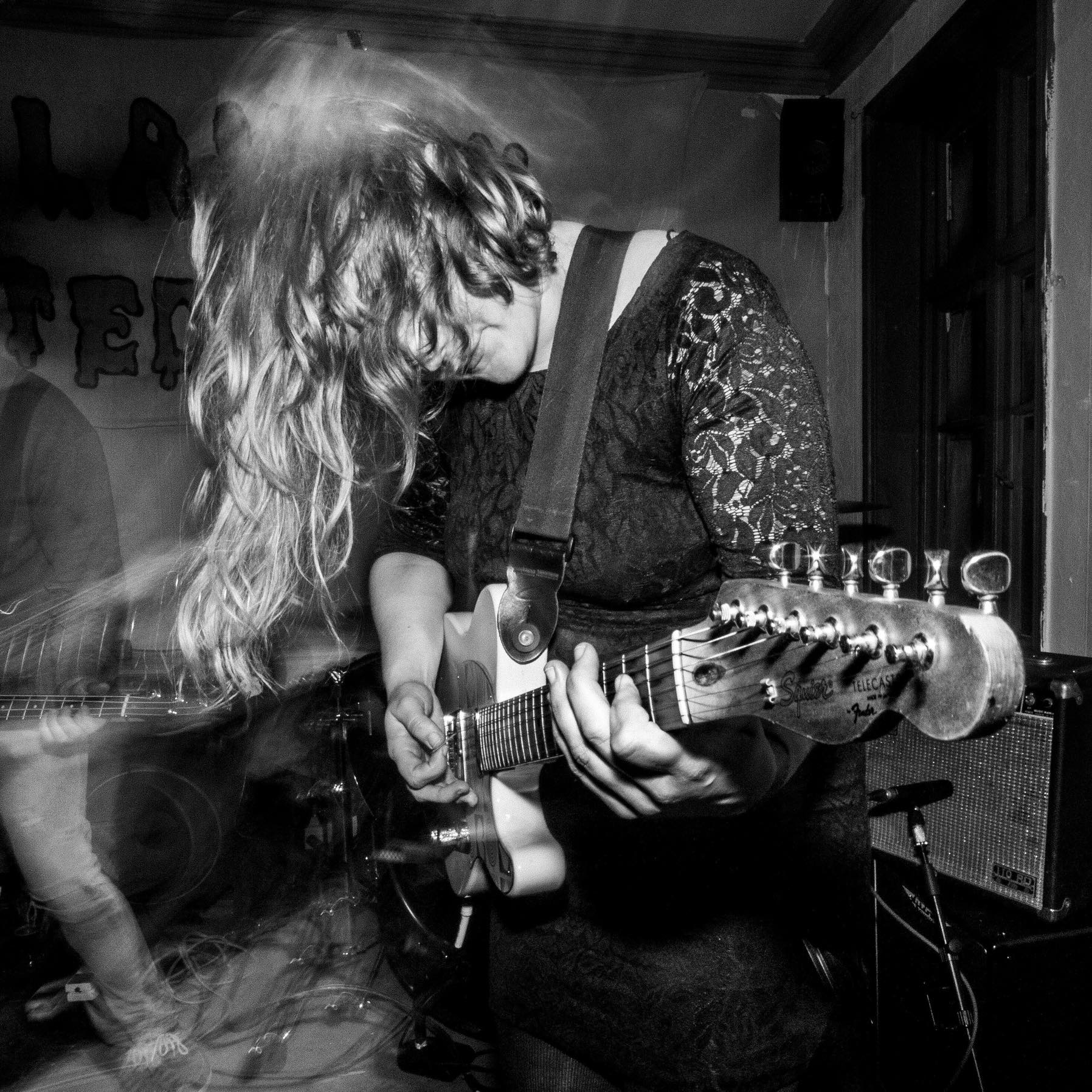 Back for another of the Deep Dive series and more back-in-the-day jaunts. This time, we're looking at an acoustic session with the sublime Kelly Kemp.
As a founding member of metal-influenced punk rock sextet No-Comply, Kelly was one of only a handful of women in the British punk scene in 1998. You'd be forgiven for thinking that's where she started, but Kelly was a solo artist long before she played stages at the Reading festival.
Touring with MU330, Alkaline Trio and Lagwagon, amongst others, No-Comply split in 2006.
A boy on MSN messenger once sent me a mix cd with a bunch of No-Comply songs. Funny to think that 18 years later, she'd be like a member of my family.
I first met Kelly on the 13th of August 2007. Both of us were playing a half-dayer at Bar Iguana in Reading. It was with PJ and Gaby, Neil Sutherland, Johnfold (Twofold), Babar Luck (King Prawn) and Tommy Comstock (Austerity, Mules). I had the flyer for that show for years and made a considerable mess in my office looking for it to share here but sadly, no luck. Here's a picture from that time by the punk photographer to the stars Kim Ford instead.
Since that day, we've done more shows than I can remember. We've had vast amounts of fun touring and performing each other's songs. We've also been in two bands together, Livers and Lungs with Tim Greaves (You, Me and the Atom Bomb, Jets Vs Sharks), Jack Davies (Chillerton, Latchstring, Jets vs Sharks) and Lexi, and Dear Everyone with Helen Chambers (Misfortune Cookie).
Kelly writes storyteller folk and indie pop anthems, inspired more by books, hip hop and pop than singer-songwriters.
Often political, always personal, her songs vocalise themes any minority in a middle-class white cis male-dominated industry could relate to. Through her thoughtful explorations of experiences and relationships, she'll have a room singing along one minute, spellbound the next.
She's also done stints teaching at School of Frock, the brainchild of indie punk artist Lande Heckt and toured with talented artists too numerous to count. Fancy an exploration through some lovely music? Below is a picture from a tour she did back in 2015 with, from left to right, ME REX, Micky Day, Perkie and Chrissy Barnacle. Follow those links and enjoy.
Kelly performed her track 'Frieda and Diego' with us in May 2016, just the fourth artist to do so. This track is taken from her 2015 album 'Come Back, Come Back.'
Having such a close friend do an acoustic session was special.
Thanks for trusting us with it mate, love you!
Kelly now plays in Hippaes with Roo Pescod (Bangers, Fresh Specimen), Ben Pescod (Attack Vipers, Jets vs Sharks) and Mark Denney (Attack Vipers, Thirst) and works at a donkey sanctuary.
She lives in Bude, likes to surf and regularly swims in the sea pool.
x El