Southsea musicians. Have you ever wondered, "is there a recording studio near me?" Wonder no more. Yes. Yes there is. It's called Southsea Sound. I run it. It's bloody fantastic. 
Six video sessions. Six different acts. A one-day multi-venue inner-city festival. It's time for the second in our series of Southsea Sound Icebreaker Showcases 2023.
We hope you enjoy watching some of the best talent the Icebreaker Festival has to offer. Did you miss the first one? View it here!
THE PREMISE?
TURN UP, SET UP, TWO TAKES, AND YOU'RE DONE.
What a cordial chap Fast Trains (aka Tom Wells) is. Friendly, engaging and enthusiastic about the process and studio, which obviously means we liked him immediately. People telling us they enjoy their time at Southsea Sound is like someone telling you they like your child. It never gets old.
Tom started performing as Fast trains in 2019 after providing a soundtrack to the animated short 'Measure by Measure', a collaboration with illustrator/animator Sam Brandon. The piece premiered at the British Animation Film Festival in Leicester Square and has since screened at film festivals worldwide. After finding a fan in BBC 6 Music's Tom Robinson and gaining consistent backing from BBC Introducing, Tom unleashed Fast Trains full band at Ice Breaker Festival in 2020.
We caught up with Tom a few weeks after our session to learn more about him and the song he chose to perform, 'For a Second of Your Smile', due for release on his debut album next year.
How did you get into music?
I got into music relatively late, as I was (believe it or not) very sporty up until about 15. Then the music came crashing in and completely changed the course of my life.
Over a few months, I taught myself to play bass and read tab, joined a band with people far better than me, and started gigging in local pubs. Determined not to be the weak link, I worked hard over the next couple of years, went to college, studied theory, and surrounded myself with like-minded musicians. I travelled to university to learn how to make records, then started a band called
Kassassin Street
with my college mates.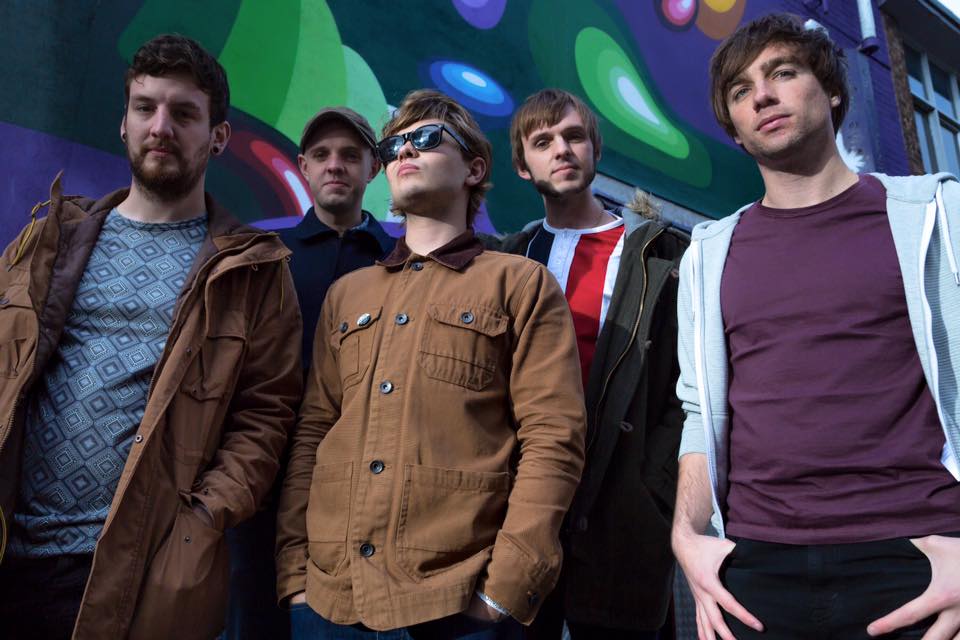 Learning to play guitar and piano over the years, I naturally fell into songwriting and had an ongoing desire to get better at the craft. Fly forward a few years, and Fast Trains was born, a vehicle that fully expresses everything I've learnt, from songwriting and musicianship to production and live performance.
What is a cause you feel passionate about?
I've always been outspoken about the importance of breaking the stigma surrounding mental health. Having suffered from depression in the past and living with anxiety now, I find it's a constant theme in my songs. '
The English Way
' (the first song I ever wrote for Fast Trains) to more recent songs like '
A Thousand Tiny Cuts
' and '
This Roundabout
' all explore this subject matter.
Though mental health is much more spoken about now, and significant strides have been made in learning how to approach the issue, suicide rates are still very high, particularly among men under 45. I urge anyone struggling to speak to someone, anyone, and please make contact with services like
Mind
and
My Black Dog
.
What inspired the track you sang for us on 4th Feb?
I'm currently recording my debut album, and 'For a Second of Your Smile' is a track from that. The album's theme is escapism, which is definitely reflected in this song about trying to break free of times limitation so you can easily be with the person you love. Unfortunately, the protagonist has yet to discover that they must make time rather than trying to break it altogether. It's the closest thing I have to a love song and may or may not be autobiographical.
What are you up to next?
So as mentioned, I'm recording my debut album at the moment. It was written over two weeks in late-2021, and I've been honing the songs live since. I've taken a break from shows more recently, getting everything in order, and that's been tough, but it's a case of one step back, two steps forward…
The album will be out in 2024, so I'll return to touring then. I may also put some shows together after the festival season this year, so you can watch this space. I'm also busy behind the scenes, and people will start to see the fruits of that this Summer. You'll have to keep an eye on the FT website and socials, as I can't announce anything yet!
What artists should we be listening to?
Gosh, there's so much good music around at the moment. I'll give you a snapshot of what I've been listening to this week: The new Steve Mason album (Brothers & Sisters), Neal Francis, Nadine Shah, Katy J Pearson, the new Gaz Coombes album (Turn The Car Around), that's great. There's a new Matt Maltese album this year, and he's one of my favourite songwriters right now. It'd be remiss of me not to mention Turin Brakes too, who have always featured heavily in my musical life, and I was very lucky to tour with them recently. They possess one of the richest back catalogues of any band and continue to release excellent records like last year's Wide-Eyed Nowhere.
Big thanks to Tom. It was great to meet you!
We hope you all enjoy watching his session as much as we did filming and recording it.
xEl